Soul Food Farm Workshop February 25, 2017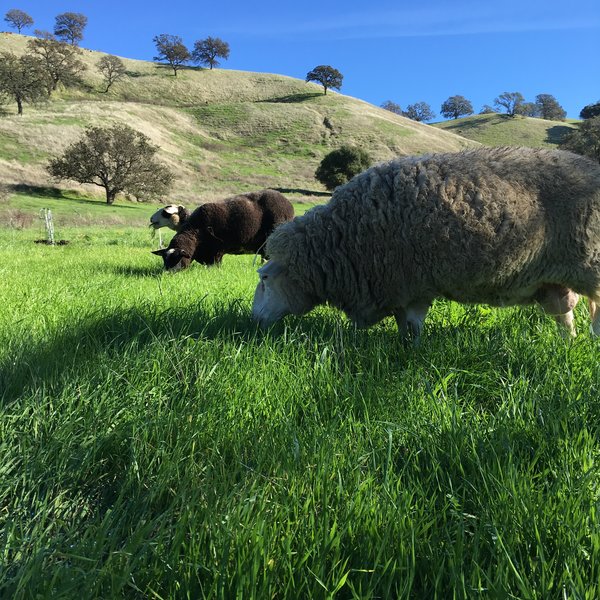 Title: Building Soil, Building Wealth Bilingual Workshop
Creating healthy land and people through Holistic Management
Date:

February 25



Time:

9am to 4pm



Hosts/Sponsors:

Jefferson Center for Holistic Management, Soul Food Farm, Savory Institute



Event: Attend a regenerative agriculture and holistic management workshop by at Soul Food Farm in Vacaville, California. The workshop will be taught by Savory Institute-accredited field professional Spencer Smith.
Workshop Highlights:

How to minimize input costs and increase profit using Holistic Management alone

How to create healthy soil that increases crop yields and forage production

Learn how to read the land and identify ecosystem processes

How to use Holistic Planned Grazing to improve soil fertility
Price: $100 per ticket online, $120 at the door
Discounts: please contact us for business partner or group discount rates, abbey@jeffersonhub.com

Meals: breakfast treats, snacks, coffee, tea and water are provided by the Jefferson Center, attendees may bring a sack lunch or purchase a homemade Italian Pesto Sandwich for $8, add chips, apple or orange and a drink for $15.
Attire: please dress in layers, wear covered shoes, bring a hat and water bottle
Location: Soul Food Farm 6046 Pleasants Valley Road Vacaville, Calif. 95688
Questions: Contact Spencer at 775-221-6793
The workshop is taught by Savory Institute accredited instructor Spencer Smith with the Jefferson Center for Holistic Management, an accredited Savory Global Network Hub serving Northern California and Nevada. Expect to spend some time in a classroom setting discussing the principles of Holistic Management such as holism, the brittleness scale, the predator-prey relationship, etc. and the rest of the day out in the field on pasture walks to learn how to observe ecosystem processes and read the land.
Participants will gain a survey level understanding of Holistic Management tools: Grazing Planning, Financial Planning, Biological Monitoring and Land Planning. Gain insight into practices and processes that will help improve the triple bottom line. All training materials and educators are accredited by the Savory Institute. Learn more about holistic management in action.

HOSTED BY: Soul Food Farm
6046 Pleasants Valley Rd, Vacaville, CA 95688


(

707) 365-1798