Virtual Holistic Financial Planning and Land Planning
Dates: October 1 to November 19, 2021
Times: Wednesdays 4 pm to 5:30 pm and Fridays 4 pm to 6 pm Pacific Time
Location: Jefferson Center Zoom and Regarians Workplace
Description: 
This is a Savory Accredited  Course and meets the training requirements for becoming a Savory Institute  Accredited Professional. 
Whether you are a land steward who wants to dive deep in applying the principles that will allow you to increase your triple bottom line profitability or an entrepreneur who wishes to generate lasting wealth, this virtual course is designed so that you can comprehensively grasp and apply the Holistic Management planning procedures of holistic financial planning and land planning. Guided by some of the most seasoned Savory Field Professionals and Master Field Professionals, this unique experience will build your capacity in developing a context-appropriate pathway to manage ecological, economic, and community health. There will be a mixture of guided instruction and individual work time with support.
Recommended Prerequisites: Foundations of Holistic Management Online courses, Allan Savory's TED Talk
Offers: Take the course with a partner, or another person from your organization, and get a two for one discount (available upon request, please email abbey@jeffersonhub.com). 
Course Details:
Includes: Holistic FInancial Planning, Holistic Land Planning
Cost: $500 USD
Instructor Bios:
Andrea Malmberg
Andrea Malmberg has lived her life on the land with livestock and real food in the western United States. She holds a Bachelor of Science in Agriculture and a Master of Science in Natural Resource Sciences from Washington State University. After completing her studies in Zimbabwe and Argentina in 2004, Andrea became an accredited professional in Holistic Management. Seeing the need to bring the tools of human flourishing to rural communities, Andrea received a Masters in Applied Positive Psychology from the University of Pennsylvania. As a result, she has created a platform that people throughout the world are using to manage and monitor their well-being - LifeEnergy.Guide.
Over the last twenty-five years, in many different capacities, Andrea has facilitated the exploration of ecological, financial, sociological, and emotional factors, empowering the potential of people to make sound holistic decisions. With her husband Tony, she has run several regenerative land-based enterprises always with the purpose of honing her skills to enhance the well-being of people, animals, and' now and into the future. She delights in ranching, homesteading, conviviality, vibrant philosophical discussions, studying human behavior, and finds purpose in being civically active, participating in the creation of healthy communities, and restoring land.
Tony Malmberg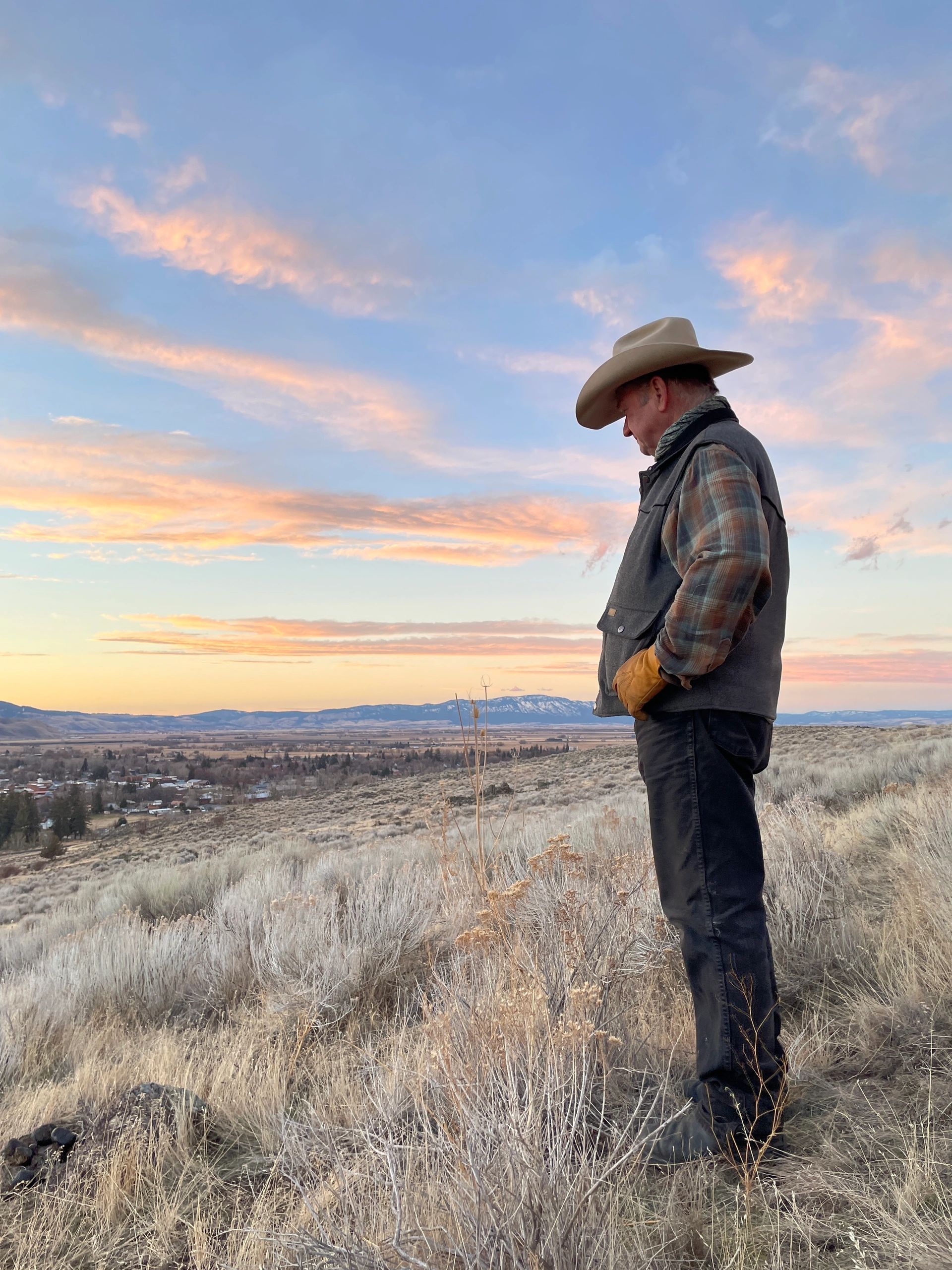 Tony Malmberg is a third-generation rancher. As the recipient of many honors from agricultural organizations, environmental and wildlife interests, including the National Environmental Stewardship Award from the National Cattlemen's Association. Tony demonstrates profitable ecological land use that adds value to his community. Tony has worked for The Freshwater Trust for 10  years to support ranchers in providing salmon habitat. 
As founder and president of Ranchers Management Company, Tony managed ranch properties and consulted for individual ranches in the western United States for nearly twenty years. Tony owned and operated Twin Creek Ranch, south of Lander, Wyoming, for 31 years. The ranch served as a laboratory for master's thesis and other academic studies concerning the interaction of properly managed grazing and sage grouse habitat, wildlife friendly fence and migration, riparian habitat and migratory songbird population.
Tony has been a practitioner of Holistic Management for over thirty years and has supervised the implementation of Holistic Management on ranches in Wyoming, South Dakota, Montana, Oregon, and Hawaii. Tony and his wife, Andrea, sold their Wyoming ranch in 2009. They used the Holistic Decision Making Framework in selecting northeastern Oregon and now ranch in Union county Oregon. They raise Beyond Organic Beef: Grown to Enhance the Land that Creates it and the People who Enjoy it.