Holistic Management Intensive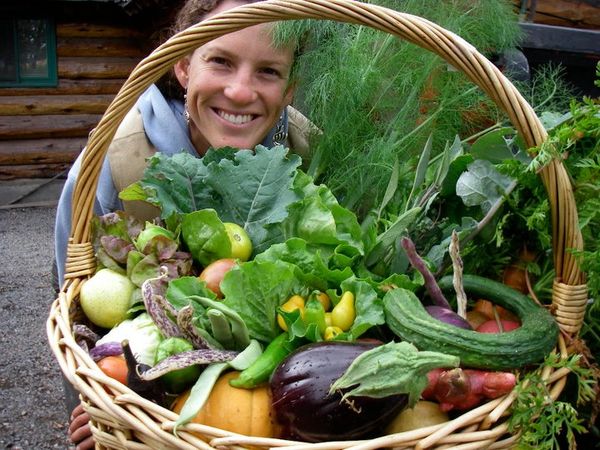 Dates: April 19 to 28, 2021
Location: Rainshadow Organics, Bend, Oregon
Description: 
This is a Savory Accredited  Course and meets the training requirements for becoming a Savory Institute  Accredited Professional. 
This 10 day immersive experience is designed for someone who wants to  learn the whole of Holistic Management in one session. This unique framework builds your understanding of the whole you are working within and guides you in developing a context appropriate pathway to management for ecological, economic, and community health. There will be a mixture of inside course and individual work time, as well as outdoor, hands-on experience.
Course Details:
Includes: Holistic Management Foundations, Holistic Planned Grazing, Holistic Financial Planning, Holistic Land Planning, Ecological Monitoring

Lodging: There will be on-site lodging at Rainshadow Organics.
- 5 tents available:  4 full/queen.  1 pair of twins.  Total can sleep 4 couples and 2 singles.  10 people.

- Each tent is $70/night

- We also have our new house next door which has 4 queen bedrooms and 4 bunk beds. This house can sleep between 8-12.

- House is $500/night.

- The house has a great living and dining space.

We can host van/rv campers for $30/night.  No hook-ups

- If all of the housing is full, people could pitch a tent for $25/night.
Meals: The course includes three meals a day from the farm. General costs:
Breakfast  around $20

Lunch is around $15 (covered by the Jefferson Center)

Dinner is around $35.




Instructors:

Andrea Malmberg

Andrea Malmberg has lived her life on the land with livestock and real food in the western United States. She holds a Bachelor of Science in Agriculture and a Master of Science in Natural Resource Sciences from Washington State University. After completing her studies in Zimbabwe and Argentina in 2004, Andrea became an accredited professional in Holistic Management. Seeing the need to bring the tools of human flourishing to rural communities, Andrea received a Masters in Applied Positive Psychology from the University of Pennsylvania. As a result, she has created a platform that people throughout the world are using to manage and monitor their well-being - LifeEnergy.Guide.


Over the last twenty-five years, in many different capacities, Andrea has facilitated the exploration of ecological, financial, sociological, and emotional factors, empowering the potential of people to make sound holistic decisions. With her husband Tony, she has run several regenerative land-based enterprises always with the purpose of honing her skills to enhance the well-being of people, animals, and' now and into the future. She delights in ranching, homesteading, conviviality, vibrant philosophical discussions, studying human behavior, and finds purpose in being civically active, participating in the creation of healthy communities, and restoring land.

 

Tony Malmberg

Tony Malmberg is a third-generation rancher. As the recipient of many honors from agricultural organizations, environmental and wildlife interests, including the National Environmental Stewardship Award from the National Cattlemen's Association. Tony demonstrates profitable ecological land use that adds value to his community. Tony has worked for The Freshwater Trust for 10  years to support ranchers in providing salmon habitat. 

As founder and president of Ranchers Management Company, Tony managed ranch properties and consulted for individual ranches in the western United States for nearly twenty years. Tony owned and operated Twin Creek Ranch, south of Lander, Wyoming, for 31 years. The ranch served as a laboratory for master's thesis and other academic studies concerning the interaction of properly managed grazing and sage grouse habitat, wildlife friendly fence and migration, riparian habitat and migratory songbird population.

Tony has been a practitioner of Holistic Management for over thirty years and has supervised the implementation of Holistic Management on ranches in Wyoming, South Dakota, Montana, Oregon, and Hawaii. Tony and his wife, Andrea, sold their Wyoming ranch in 2009. They used the Holistic Decision Making Framework in selecting northeastern Oregon and now ranch in Union county Oregon. They raise Beyond Organic Beef: Grown to Enhance the Land that Creates it and the People who Enjoy it. Tony currently sits on the Board of Carman Ranch Provisions, a regional grass finished beef company.

 

Jackie Eshelman

Jackie grew up in rural Lancaster County Pennsylvania where she was surrounded by diametrically opposed forms of agricultural practices. Most of the farmland closest to her was managed by hard working Amish families that used horse-drawn plows, manure fertilizers, crop rotations, and a community of laborers in their farming practices. Simple living, horse and buggies, and fresh produce stands were abundant and thriving in her community. Just outside these small farms were large swaths of monocropped farmland managed by large scale industrial producers. Huge machinery was used to till the land here, and the spraying of chemical fertilizers, herbicides, and pesticides was the dominant management style. A clear distinction in management practices and their ecological response was made in Jackie's mind at a very early age.

 

Jackie has always understood that she wanted to make an impact in the world and intended to pursue a Masters Degree in Education so that she could teach science to middle schoolers. Sometimes things just don't work out as planned. Instead of going back for her master's she went straight into teaching science and math in the field for an Expeditionary Learning middle school in Bend called REALMS. There she worked with students to monitor the rehabilitation of our local watershed, measure the carbon sequestration abilities of the forests, and collect baseline data on a piece of land that had been turned from a wetland into a cattle ranch for generations and was now being transformed back into a wetland. Jackie was also hired by REALMS as the logistics coordinator for their Travel Study program where she organized the travel, schedules, menus, and food shopping for 50 eighth graders and staff for a 10-day educational and bike camping trip to the San Juan Islands.

 

This self prescribed Jackie-of -all-trades has worked as a white water raft guide, office manager, ski instructor, real estate agent, adventure camp guide, teacher, mentor, job coach for people with disabilities, adaptive sports coach, administrator, logistics coordinator, college level expedition instructor, and a landscaper just to name a few.

 

In 2017, Jackie received her Permaculture Design Certificate from her alma mater and began dreaming of how she could help others manage their land in a more productive way that mimicked nature. As she struggled to create a plan that felt like the next right thing, Jackie also began to struggle with health issues and was out of commission for a whole year. She always had this feeling that her permaculture education was missing a connecting piece in her web of knowledge and understanding, and that is when she heard Alan Savory's TED Talk. She knew immediately that this was the missing piece and she had to get involved in Holistic Management. After finding the Jefferson Center for Holistic Management she signed up for their 10-day Intensive program and was on her path toward becoming an Accredited Professional. It was then that she realized how Holistic Management provided the framework that tied together so much of what she already knew; plant identification and function , ecological monitoring, data collection and interpretation, logistics coordination, map reading and navigation, teaching, leadership, and permaculture where all a part of her greater whole of understanding.

 

As she continued to learn from and work with the Jefferson Center, training for EOV monitoring and doing a deep-dive immersion program with Spencer Smith at Springs Ranch, she knew that EOV monitoring was what she wanted to do because it utilized so much of her knowledge base. Jackie immediately began monitoring for the Jefferson Center's EOV program. It became apparent to the Jefferson Center that Jackie was the right person for the job, so they named her the EOV Program Manager for the Jefferson Center. Jackie continues to learn and grow in her new position. She enjoys traveling the west coast meeting with, learning from, and teaching producers how to look at their land in new and meaningful ways. By monitoring ecological processes with an eye toward management, we learn how to interpret what the land is telling us and respond quickly with changes to our management practices. What gets monitored gets managed.