Holistic Planned Grazing-2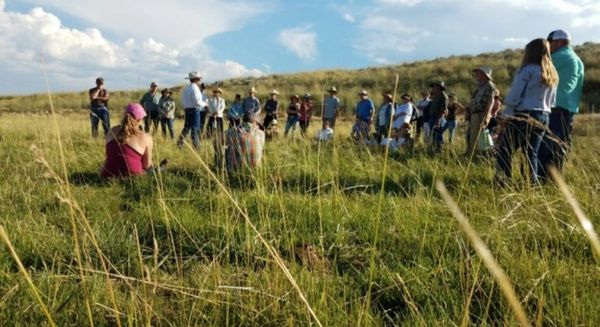 Event: Holistic Planned Grazing Course
Location: Maggie Creek Ranch, Elko, Nevada
Note: Please use the map image below (which will also be emailed to all course attendees) as Google Maps and other mapping services will not lead you to the correct location.
Dates: April 24, 25, 26, 2020
This is a three-day course taught by Savory Field Professional Spencer Smith April 24, 25 and 26, 2020. The course covers the foundations of Holistic Management, holistic decision-making and is a comprehensive study of the methods, tools and techniques of Holistic Planned Grazing. 

This planning procedure gets livestock to the right place at the right time for the right reasons, exhibiting the right behavior to create the right outcomes. It is a powerful process with great potential to increase production on landscapes across the Western United States, including the cattle country of Eastern Nevada.

Participants gain hands-on experience developing their own grazing plans. The workshop includes locally-sourced lunches for each day, pasture walks on the ranch to see holistic grazing planning in action, assess ecosystem processes, learn to read the land, the soil and spend one-on-one time with Savory field professionals to discuss your unique farm or ranch. Join us and learn how to increase production and capacity of your land while improving the health of the land, and your peace of mind. Learn more about how holistic planned grazing works. All training materials and educators are accredited by the Savory Institute. 
Spencer Smith is owner and operator of the Jefferson Center for Holistic Management with his wife, Abbey. He is an accredited Savory Field Professional. He travels throughout Northern California and Nevada (and as needed to other regions) conducting Holistic Management workshops, courses, events and consultations.

With a bachelor's degree in agribusiness from CSU,Chico and experience managing cow-calf and yearling herds in Northern California and Nevada, Spencer brings years of ranch management experience to the business. He manages Springs Ranch in Fort Bidwell, California. Formerly he managed the cattle on the DS Ranch in Sierra Valley, Calif. as well as about 600,000 acres of grazing allotment north of Reno, Nevada.  His joy in life is being the dad of Miss Maezy Smith and Mr. Samuel Smith, and spending time hunting, hiking and Dutch-oven cooking with his family.