Accredited EOV Monitor Training - Oregon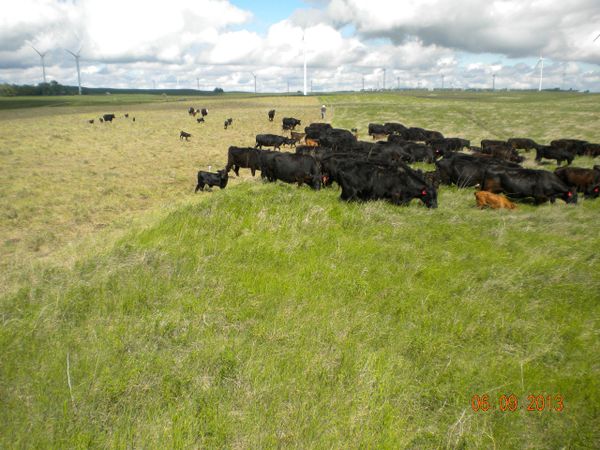 EOV Monitor Training Union, Oregon
Ecological Outcome Verification (EOV) is the "science inside" Savory Institute's Land to Market program. Land to Market (L2M) is a sourcing solution that connects conscientious buyers, brands and retailers directly to farms and ranches that are verified to be regenerating their land. EOV is the empirically based protocol used to verify farms and ranches to be eligi- ble to participate in the L2M program.
EOV is designed to reflect the Savory Institute's enduring commitment to farmer education, support, and continuous improvement in community with their peers and with respect for their given context. 
The Jefferson Center for Holistic Management will be holding two Accredited EOV monitor training events in 2021:
April 15 - 19 - Gaviota, California 

June 25 – 29 - Union, Oregon 
Cost for instruction: $1250 
Participants are responsible for their own breakfasts, dinners, and lodging costs during the training. (The cost for instruction includes lunch, which will be provided each day of the course)
Union, Or. Lodging= $25/person/night camping (solar showers and composting toilets available)
        Communal grill, fire pit, and rough kitchen for cooking Breakfast & Dinners
After the 5-day training, and in order to become an accredited EOV monitor, you will need to assist in the installation of 2 additional baseline monitoring events, enter the data and photos into the EOV platform, and create reports for the land stewards. There should be plenty of opportunities to install baseline EOV with me in various places across California, Oregon, and Washington and for those that are interested we will organize that schedule at the training event. 
In the past year, there have been significant updates and improvements to the monitoring protocol that create a more robust body of data. Some of the changes include a random, stratified soil sampling methodology, changes in soil sampling also changes some of the planning procedures, and number of monitoring sites per landbase. Therefore, whether you have had some monitor training in the past or you are new to the EOV monitoring protocol, anyone who is interested in providing EOV monitoring services must take an accredited EOV monitor training course. Each course will cover creating a monitoring plan, conducting short term monitoring, establishing and reading long term monitoring, plant ID and recording, photo documentation, data entry, and report writing.
Some other important skills that are important as an EOV monitor are:
Plant Identification - here is a link to some resources I have found for identifying grasses, and some forbs as well. You don't have to know all of the plants and grasses, but it is important that you know how to document plants and their parts in order to ID them.
Google Earth skills - here is a link to some google earth instructional videos that will be extremely useful for our purposes in EOV Monitoring. I will be going over how I use Google Earth during the class, so having skills such as finding an address, creating maps, add polygon, measuring areas, using placemarks, and creating, importing, and exporting .kml files will all be useful things to already know how to do.
onX Hunt – I have found this app to be invaluable in the field while monitoring and while planning. 
The Jefferson Center for Holistic Management is working to create an exemplary EOV program. We have learned firsthand that a background in Holistic Management gives an EOV monitor invaluable tools that help connect a land steward to the land. For this reason, we are requiring that EOV monitors working with the Jefferson Center must also become accredited professionals with the Savory Institute.
To become a Savory Accredited Professional (AP), you need to complete these courses:
Foundations of Holistic Management (5-online course bundle) 
Purchase here for a 10% discount (Please get the bundle of courses)
The suite of Holistic Management Courses
Holistic Planned Grazing

Holistic Financial Planning

Holistic Land Planning

Ecological Monitoring 

This will merge with EOV, so if you have EOV monitor training you are good to go
Exit interview
Pass exit interview with a Savory Institute appointed exit interviewer
Then, you become an Associate Educator
Train for 1 year as a HM educator

JCHM accepts Associate Educators as EOV monitors 
APs have access to all training materials and continuing education with the Savory Institute.
You can learn more here: https://savory.global/accredited-professional/